Takeover #181 Cemre Kara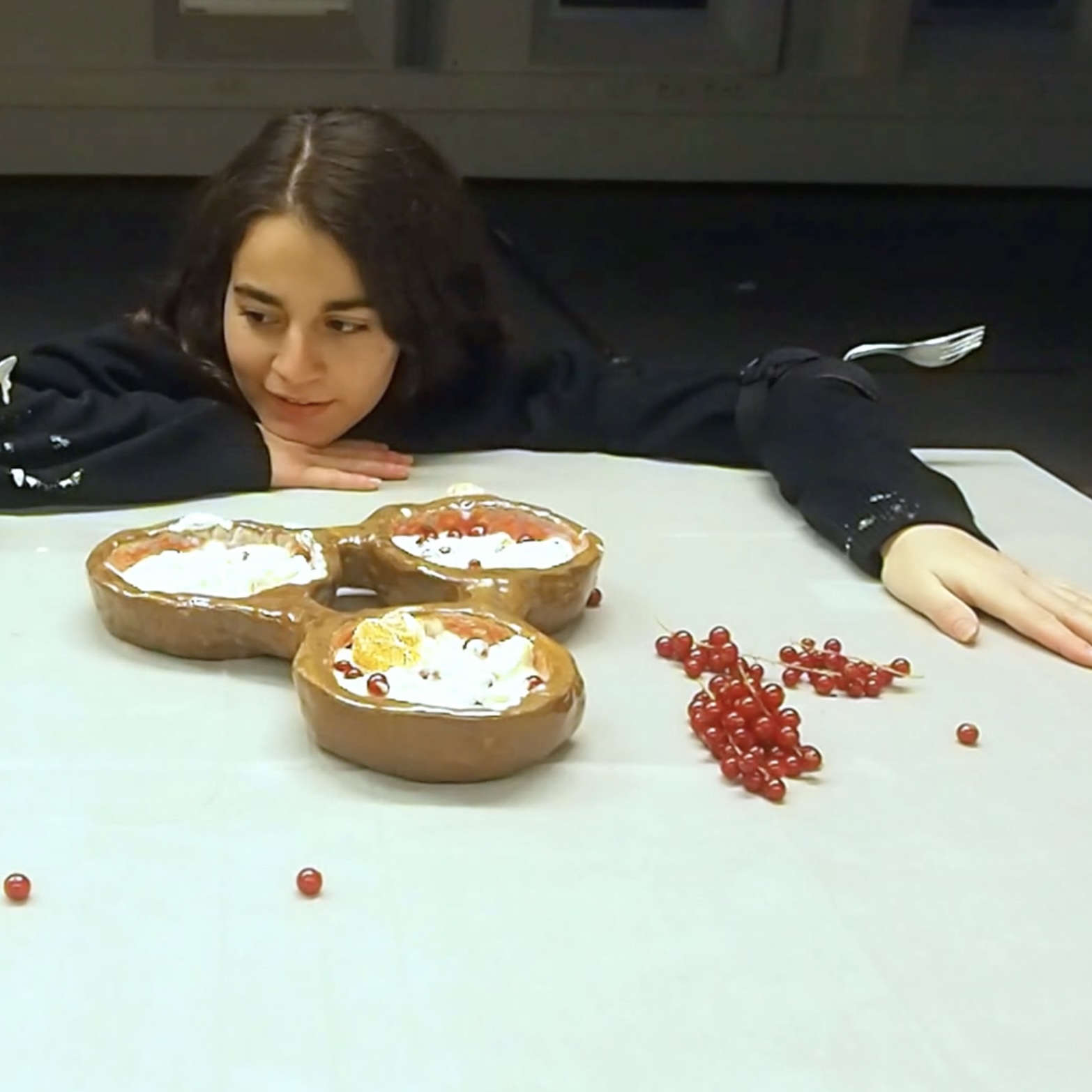 Cemre Kara: Instagram / Website

#181 (11/10 - 15/10, 2021) written by Robin Speijer / interview by Joris Broekhoven



This week's takeover will make you rethink the way you eat your next meal. Cemre Kara graduated from KABK ArtScience in 2021. Her work tends to be theatrical and performative in nature, exploring familiar themes with an added twist. The media she uses are varied: from performances to projection mappings, to installations and audio-visual experiences.

"I was always very interested in art. Before it was mostly theatre and cinema, as my father is a theatre director. I first started assisting with productions. I got really interested in performances and creating something using them. It's very energizing and fun to collaborate with so many different people."

Cemre's work is mostly research based. The starting point can be anything that ignites her curiosity. Usually she encounters these topics in conversations she has with people, or books that she's reading. She's very inspired by food, culture and history. Her graduation work, Elbows on the Table, is a work that is based on research about the history of Western table manners, and that they partially may have been created to prevent violence at the table.

"In my research I kept seeing how different kinds of violence were being prevented by different table manners. At the table you had to be respectful, even if you were enemies. Layer over layer of behaviors were developed leading up to now. I decided to do a performance about these visible table manners. What kind of violence would occur if I shift these manners a little?"

She attached various utensils to performers' knees or elbows and gave them a plate with a randomly selected meal to eat. They could use the utensils however they wanted. She wanted to capture their true reactions to the situation, and did not give them any instruction for what they should do. Performers would also interact with each other, making them collaborate or fight for their food.

"I like to have a surprise element within my work. I create situations that are twisted a little from what you're used to. I want the viewer to feel a little uncomfortable, and also involve them in the work."

During her takeover, Cemre will give us an overview of the works she's made, her process and things that inspire her. We will also get a sneak peek into what she's currently working on during her residency at iii in the Hague, and what she's researching for future projects.