Takeover #204 Lou-Lou van Staaveren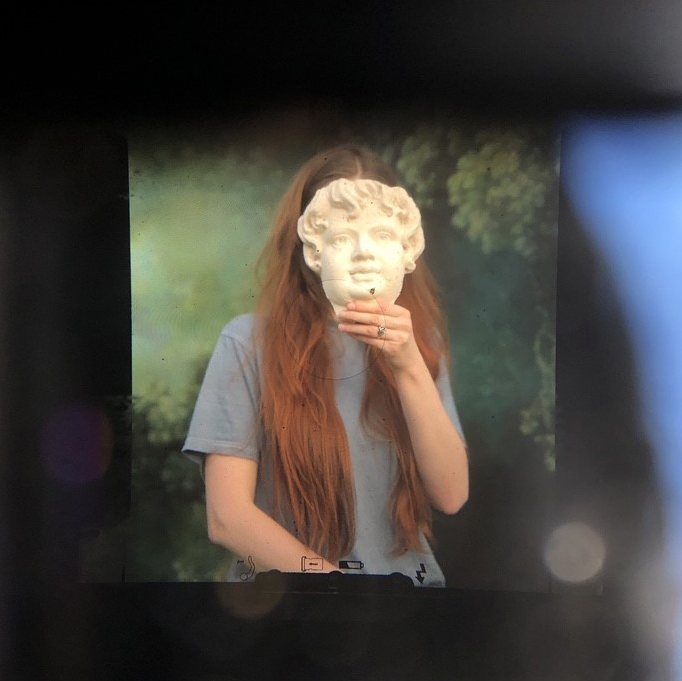 #204 (02/05 - 06/05, 2022) written by Robin Speijer / interview by Joris Broekhoven
Smiling sunflowers, stacks of terracotta pots and seemingly endless garden shrubbery. All of these make an appearance in the work of Lou-Lou van Staaveren. Having first finished a study in Media and Culture at the UVA in Amsterdam, Lou-Lou considered going to the film academy after, but was not entirely sure. Eventually she met a photographer, and she decided this was also the path for her. In 2021 she finished her bachelor Photography at the KABK. Having a dad with green fingers, working in the plant and flower industry, eventually led to her working in their garden about four years ago. She has a deep found fascination for the garden and everything that grows there, and records that in her work.

"It's become almost like a religion. You, for example, start looking at the weather differently. You see all sorts of shapes and colors within the plants, and you also recognize how efficiently they are put together. It's very hopeful, you are always investing in something that's growing, changing, but still has yet to arrive. You need a lot of patience, but it also gives back a whole lot."

Lou-Lou's graduation work was a portrait of a fictional garden. This has remained the focus of her practice today. It's about both the physical space of the garden, as well as an imaginary one. This also appears in the photographs themselves: Some are documentary in nature, while others are constructed. All of them have an overarching fairytale-like feel, with bright and vivid colors, which may evoke an alienating feel. However, humor also plays a role in her work.

"I think that humor is a great tool to invite and involve, even when it concerns serious topics."

Through her photographs Lou-Lou would like us to experience the same kind of wonder she feels for nature, and activate our fantasy, so we can lose ourselves and keep seeing new things appear in her photographs. Most of the photographs Lou-Lou takes for her projects are analogue. She loves that it forces her to slow down, and be more in the moment when she's taking the photo. It is a more concentrated process, and makes you more selective when you are taking your pictures.

"With photography I am able to be independent. I can take distance from my surroundings. It's also very mindful and meditative to do. When I'm photographing, it's sort of like a bubble in which I am very focused."

Lou-Lou will lead us into the garden during her takeover. She will also show us what goes on behind her works, such as the making process and what it's like inside her studio.